January 13 & 14, 2017!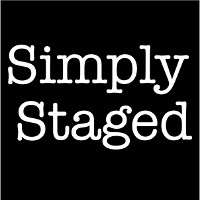 Jan. 13 & 14, 2017 at 8:00pm
Featuring:
Rick Isbell, Sonda Staley, & Emma Harvey Crooks
Original plays presented in a readers theatre format. Curtain Players provides the playing space, rehearsal space, and very basic stage lighting, with the selected playwrights taking creative license with directors and actors of their choosing to bring their new stories to life.
The Simply Staged weekend is offered to patrons without charge (though donations are accepted). Also, no reservations are taken for this engagement, an open seating event.
Back to the 2016–2017 season
Back to the homepage
---
The Play:
Adam and Sarah
Adam and Sarah haven't seen each other since they dated in college 23 years ago. A struggling marriage and crisis in Adam's life prompt him to seek out Sarah, whose now faltering career has left her feeling vulnerable. Can sharing ideas from their past help them to move forward again?
---
The Playwright:
Laura Dachenbach
Dachenbach began her association with Curtain Players nearly 20 years ago, playing the role of Ruth in The Effect of Gamma Rays on Man-in-the-Moon Marigolds. She did not return to the Players stage until 2012 to perform in the musical Titanic. She played the villainous Zombina in the 2015 staging of the musical comedy Zombies from The Beyond. She is a regular house staff volunteer and a member of the theatre's marketing committee, contributing to the Inside Curtain Players feature on this website.
---
Meet the Creative Team